Internet Of things(IoT) Development Services
"26 Billion 'Things' are expected to connect to the internet by 2020"-Garthner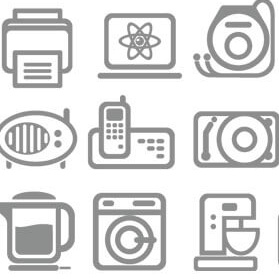 Device Connectivity
Connect the devices, machines, vehicles and inventory to the internet via MQTT, XMPP, DDS, AMQP etc.
Gateways
Aggregate and filter data, connect hundreds of devices across unreliable networks. Normalize protocols.
Aggregate And Process
Store vast quantities of device data, produce real time alerts and analyze trends through Machine Learning and Hadoop technologies.
Present
Accellerate presentation of data through pre-defined industry templates.
Hadoop
Hive, HDFS, Storm, Mahoot, R.
Windows Azure
Azure ML, Azure IoT, HD Insight, Power BI.
Embedded
Windows 10, Linux, Raspberry Pi, Arduino.
Project Templates For IoT
IoT for Manufacturers
Manufacturing investment in IoT Solutions went up 230% in the last two years.
IoT For HealthCare
Remote Patient care, Hazardous waste management, Hospital Inventory management.
Digital Oil Field
Sensors connected to oil rigs, pipeline and transport provide real time insight and planing.
IoT In Transportation
Connected car, Inventory Tracking, Integrated Route Planning, In-car entertainment.
We believe in  CUTTING  EDGE SOLUTIONS  and are committed to YOUR  SUCCESS