BizTalk for Healthcare: Top 5 Case Studies of BizTalk HL7 Implementation
1. Datapost does the integration job for Hamilton Health Services
Hamilton Health Services used Microsoft BizTalk Serve, Microsoft SQL Server, Microsoft Visual Studio and Corolar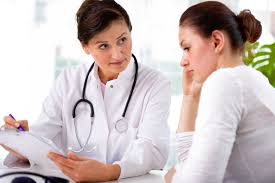 Integration Suite to deploy a comprehensive, easy-to-use HL7 integration solution. The major challenges included:
Integration of clinical systems, including MEDITECH and EPIC for electronic health records (EHR)
Integrated of cancer patient records with MOSAIQ to all centers and providers that a patient might visit
Integration of Hamilton HIS with centralized Ontario Lab Information System
Solution
Microsoft BizTalk Server 2013 & the Corolar Integration Suite was chosen for:
Handling hundreds of thousands of messages daily
Regional integration requirements
External interoperability with Ontario provincial systems
Flexibility to choose the best HIS for each area—whether MEDITECH for ADT, MOSAIQ for oncology, or EPIC for EHR
Business benefits
HHS reaped several business benefits including:
Reduced interface development and maintenance costs.
Integrated new and legacy hospital information systems.
Reliably processed high message volumes—up to 400,000 messages daily
Full case study can be accessed here.
2. HCA Healthcare uses BizTalk to process +25M messages daily
HCA (Hospital Corporation of America) faced the challenge of:
Disparate HIS (health information systems)
Inability to handle millions of messages coming from slow -receiving systems
HCA used BizTalk Server and BizTalk & BizTalk third party tools and:
Designed the system for volume plus condition
Set-up a lab environment for ongoing testing
Implemented Clinical Bus Service
Access the full case study here
3. HealthCare Partners (HCP) utilizes InterKnowlogy's expertise to implement HL7 Solution
HealthCare Partners wanted an enterprise application integration solution that could integrate its different interface engines easily and efficiently.
Solution
HealthCare Partners, with the help of Microsoft and InterKnowlogy, implemented Microsoft® BizTalk® Server using the NeoTool HL7 Accelerator and the BizTalk Adapter for Microsoft SQL Server™ to build a reliable, easily extensible interface engine that can be maintained inexpensively.
Business benefits 
Easy to integrate with disparate systems and scale to meet future interface needs
Easy to leverage existing knowledge of Microsoft products to build solution
Quick to develop, working with Microsoft, a solution that can handle existing and new interface development needs
Access the full case study here
4. Milton Keynes General Hospital uses BizTalk Server 2004 for a mission critical HL7 implementation
Buckinghamshire, England, based Milton Keynes General Hospital uses the Microsoft BizTalk Server 2004 to address the following challenges:
Implement HL7 based messaging solutions
Capacity for data entry from any point
Viewability of any document from any location
ƒElimination of redundant data entry
Microsoft BizTalk Server 2004 and SQL Server Enterprise Edition were used to deliver the following business benefits to Milton Keynes Hospital:
Rapid system rationalization
SOA adoption. that allowed solution reuse, business-to-business integration, and business activity monitoring
Improved data flow for better scheduling, diagnostic services, and treatments to its patients
Full case study can be accessed here
Prometheus Labs uses BizTalk for their integration & HL7 implementation needs
CCI Tech Services implemented integration solutions for Prometheus Labs.  The major challenges faced by Prometheus Labs were:
Current messaging not in HL7 format
Complex APIs
Slow message parsing
Lack of full interface monitoring, reporting, and real-time exception handling
CCI Tech used BizTalk Server and the BizTalk HL7 Accelerator, which enable a powerful HL7 messaging environment that is critical to healthcare organizations
5. Minneapolis based Park Nicollet uses BizTalk to tame the EDI dragon
The major challenges faced by Park Nicollet integration team were:
To smoothly orchestrate web services
To address Lack of high availability & scalability
To reduce the existing high number of bug fixing requests
Adopting standards based messaging
Park Nicollet integration team and Microsoft partners helped the hospital by using:
BizTalk Server 2004
Team Foundation Server
SQL 2005
HL7 & EDI Accelrators
Server 2003
Visual Studio 2005
Acces the full case study here